History of the Diocese: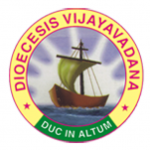 The mission story of the Diocese of Vijayawada had its remote beginnings in1646 at Bandar with an Augustinian Friar. It is believed that Franciscan Friars had worked at Bandar already at the beginning of the 16th century. However the mission owes its faith and growth to the PIME Missionaries, with whose arrival in 1855 the story of the Vijayawada Church began taking shape. Bandar dominated to be the main centre of Catholic activity until 1864, when the tidal wave destroyed Bandar and the missionaries made Eluru as their centre. From 1882, with the ...Read More...
---
Bishop of the Diocese: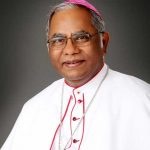 Bishop Joseph Raja Rao Thelegathoti, SMM was born on 8 th March 1952 in Peddautapally, in the Diocese of Vijayawada. After studying BA at the Andhra Loyola College in Vijayawada, he joined the Minor Seminary of St. Ambrose, Nuzvid. He then studied philosophy at St. Peter's Papal Seminary in Bangalore, as a novice of the Society of Mary – Montfort Missionaries (SMM), and theology at the Pontifical Gregorian University in Rome. Later, he obtained a licentiate in Biblical Theology at Dharmaram...Read More...
---